Regular price
$35.00
Sale price
$10.00
Unit price
per
Sale
Sold out
View full details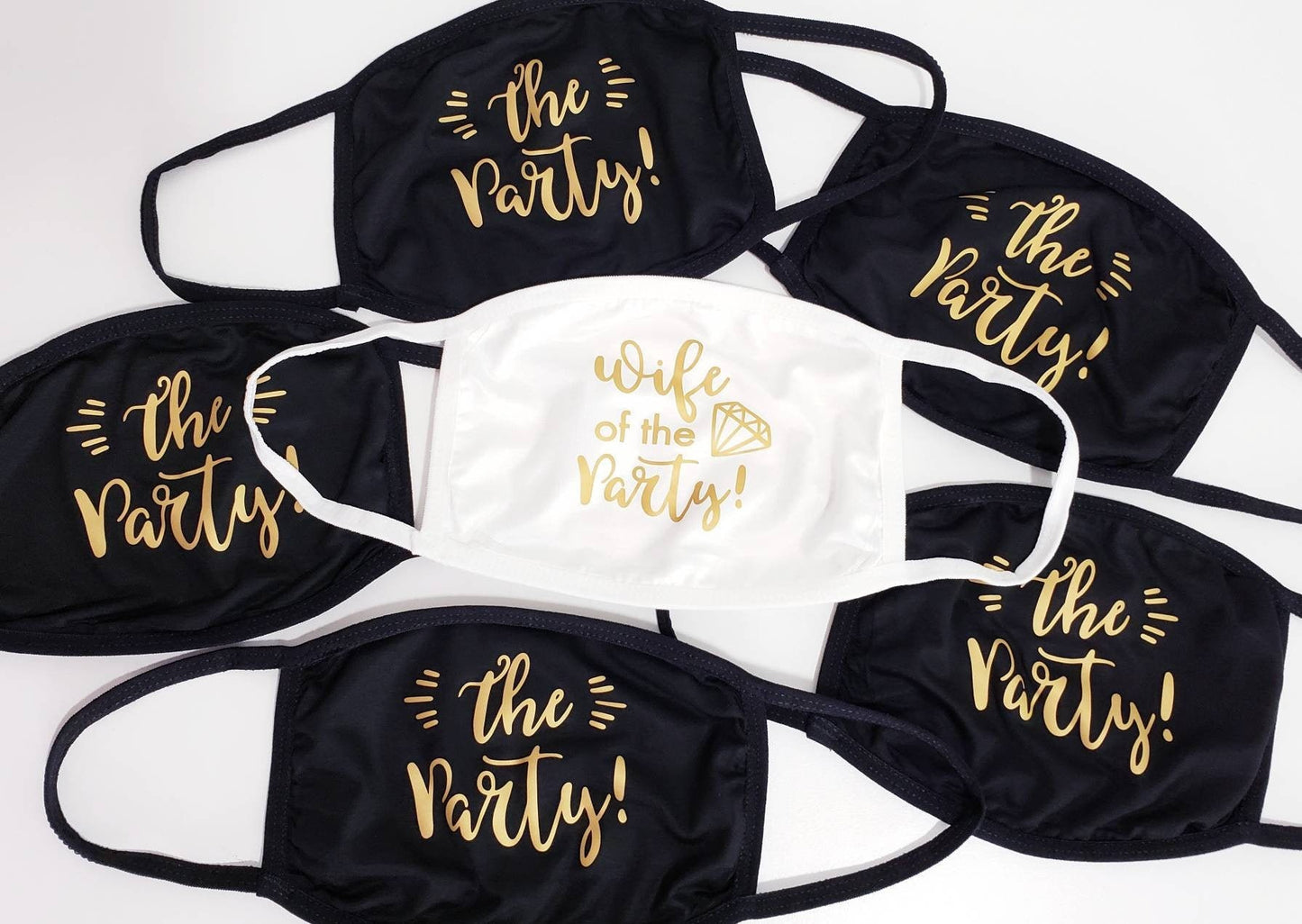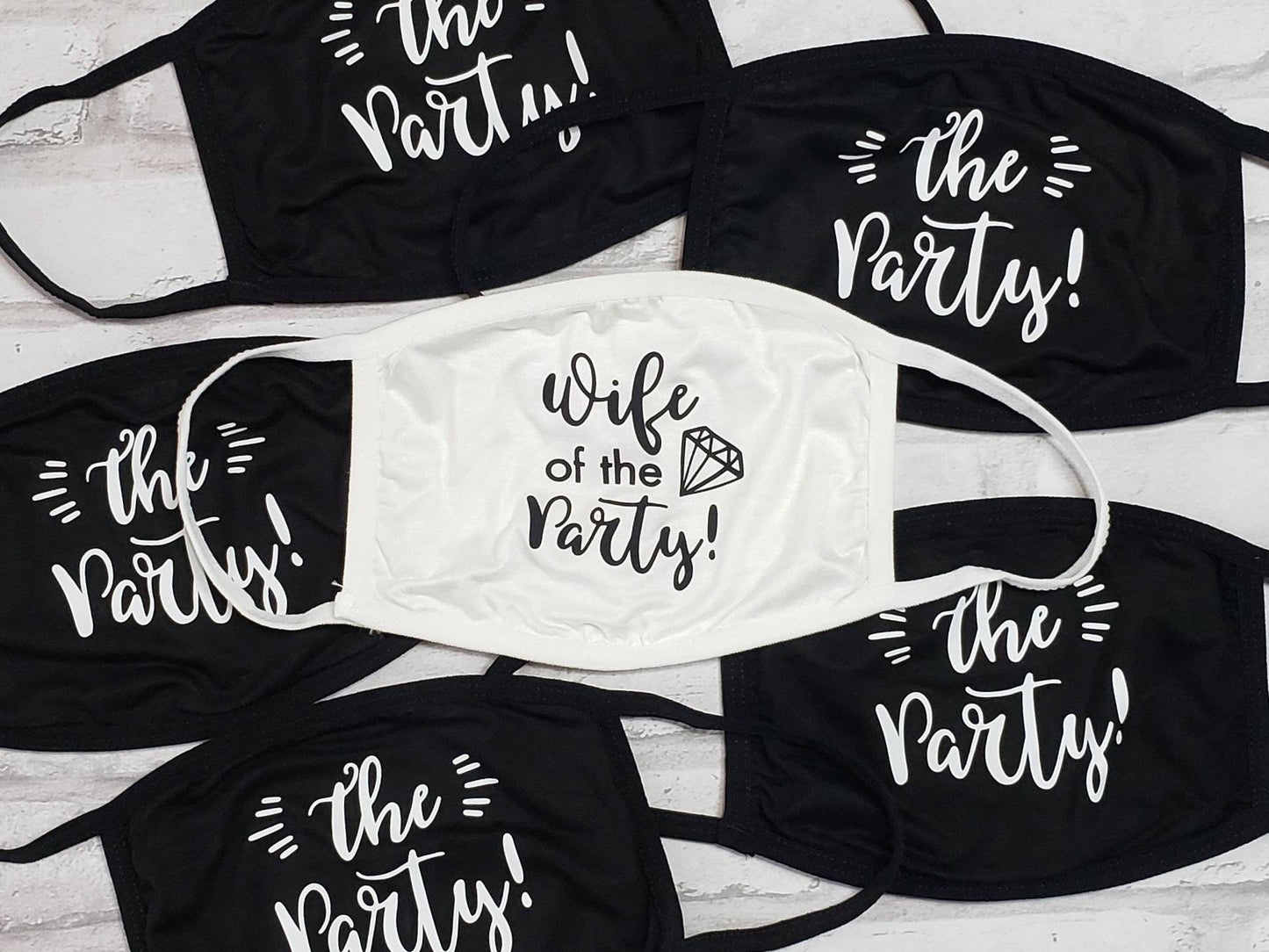 ---
sku: FacemaskWifeOfThePartyColorText
---
Wife of the Party Bachelorette Party Masks - Set of 5 Face Masks - Wife of the Party - The Party
One mask will say "Wife of the Party" and the rest will say "The Party".
These masks ship FAST but if you need within a week or need by a specific date, the UPGRADED SHIPPING will be required.
Mask Color Options: Black or White
Text Color Options: White, Black, Rose Gold, Silver, Gold, Red, Orange, Yellow, Green, Purple, Tiff Blue, Teal, Cyan, Blue, Navy, Maroon, Grey, Fuschia, Pink, Neon Green
Masks are 2-layer cotton blend with soft ear loops.
Example:
If you order 5 masks, 1 will say "Wife of the Party" and 4 will say "The Party"
If you order 10 masks, 1 will say "Wife of the Party" and 9 will say "The Party"
---
5 stars review from Kristen
Very personable seller! She was kind of enough to send an additional mask needed at no charge instead of me placing a whole new order! Now that's customer service! And really I loved the masks! So impressed will recommend others and already have others who have purchased from her! Thank you
Super fast shipping! Love the value of the bundle deal the quality is also great. I tend to prefer masks with the filter pockets for added protection but the black masks were surprisingly thick. The white mask for the bride however is on the thin side as it is made from different material. Wish it was thick like the others. All in all I would recommend as it was a good deal for the price and will work great for my bachelorette party.
Great quality, comfortable, and speedy shipping! Thank you!